■Installation explanatory video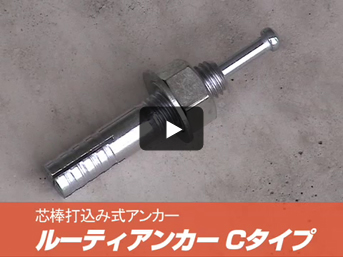 ■Uses
Suited for all kinds of fixture attachments including construction, electrical, sanitation, airconditioning/heating, signboard attachment, seat attachment, and machine installation works.
■Structural Drawing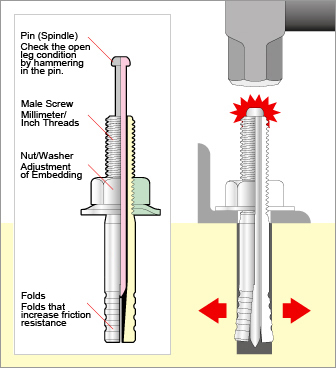 ■Use Examples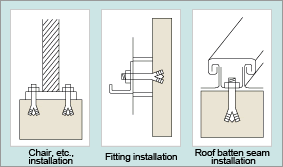 Protective clothing including safety glasses and helmets must always be worm when installing.
Drill perpendicularly into target surface.
Compared with anchor insertion depth, drill holes should be 5mm deeper for M6, M8, M10; 7mm deeper for M12; 10mm deeper for M16; 15mm deeper for M20.
Drilling preparation holes too shallow will break or bend core rods.
Use blower throughly.
Always set nut before hammering.
Use a hammer appropriate for the anchor size.